Pergolas and More
Pergolas, trellises, and arbors add year-round interest and vertical dimension to your landscape. With their structural beauty, these landscaping elements are excellent tools in creating an outdoor space to fit your style.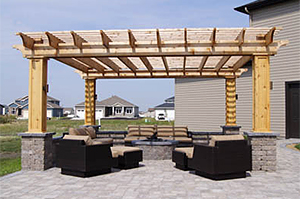 Pergolas are great for defining a space and providing moderate shade. They are great for giving the sense and feel of a room outdoors.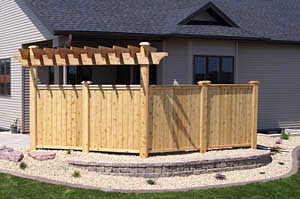 Trellises are a great tool for privacy, blocking an unwanted view or providing an interesting backdrop for your planting beds.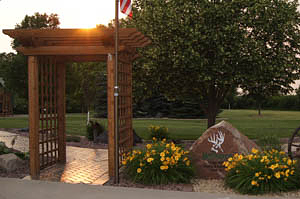 An arbor is a beautiful way to define an entry to your outdoor living space.
All of these structures can be created in a variety of materials to fit your taste and your budget. From natural and rustic to something with a more contemporary feel, our team at Valley Landscaping will help create the perfect structures for your outdoor living space.