Perennials, Shrubs and Trees
There are many elements in a landscape, but the plants are perhaps what people think of most when the word "landscape" comes to mind. Plants can work quietly in the background or be the star of the show. We'll help select plants to fit your landscape by considering the following:
Site conditions - Is the spot sunny or shady? Is it generally wet, dry or exposed to the wind?
The purpose of the planting - Are we trying to accent a space or cover something up? Perhaps there's need to create privacy or a wind screen.
The design and maintenance requirements - What colors and textures do you like? Should the plants be in a tidy, formal design or something more loose and natural? Are you looking for once a year and leave it be or would occasional pruning be ok?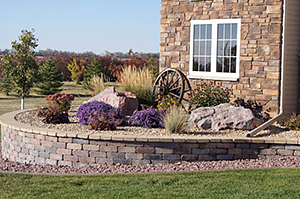 All plants require some maintenance. However, some require more than others. For our customers looking for the lowest maintenance possible, we recommend perennials. Their showy colors add interest to your planting beds while requiring only annual trimming to remove the spent foliage. This can be done in the fall or spring.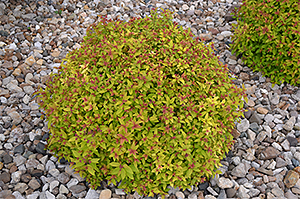 Shrubs allow for an expanded pallet in height, width and texture. Some offer flowers in addition to interesting foliage. Evergreens bring year round interest. Shrubs require annual to semi-annual pruning to keep their size and shape.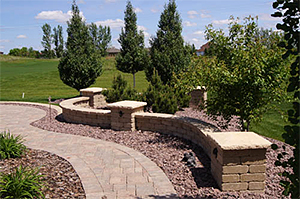 Trees are a focal point in any landscape. From large shade trees out in the yard to small accent trees in planting beds, they add vertical interest and continuity to your landscape. It is important to consider the mature size of trees when selecting their location for planting. Also, it helps to consider their function: a tall variety with broad leaves placed on the south and west of the house will help shade the afternoon summer sun. Something with excellent fall color planted out front looks great from the street and from inside the house. A showy ornamental tree accents an entryway. We'll help you select the variety to meet your needs and expertly install it for lasting beauty.
Contact us today for a free quote!