Lawn Care
We are proud to offer our premier lawn care services to our Commercial and Residential customers. Let us take care of your landscaping maintenance so you don't have to!
Our service offerings include: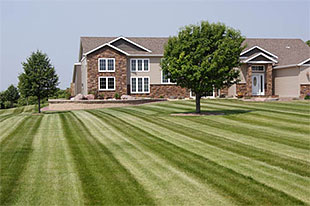 Spring Cleanup, which includes dethatching, cleanup from snow removal, clearing debris from planting beds, and the season's first mow, bag and trim.
Weekly lawn service will keep your property looking great with mowing of turf areas including bagging, trimming, and debris cleanup.
Maintenance service includes trimming trees and shrubs less than 12 feet tall. Weeds will be controlled in rock and planting beds. We'll monitor your landscaping and recommend any updates or repairs to keep your property looking fresh and professional.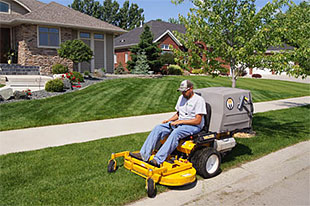 We take pride in giving our customers peace of mind with landscaping maintenance service they can count on. We can accommodate special requests too, just let us know what you're looking for.
Call or email us today for a free quote.